We are a husband + wife photography team. We met unconventionally, eloped within weeks of knowing each other, and lived out of our car for the first six months of our marriage.
Is it hard working together? Umm, yeah. At times. When we're shooting, one of us has to be in charge, and it's usually Carla. At home, V rules the roost. The ying-yang of our work-life balance is a delicate dance that we've (almost-sorta-maybe) perfected over time. You can read a little about that here.
We've had renowned clients such as Canon, Dove, Bose, Tinder, Refinery29, Boot Barn, Minted, Deer Valley Resort, Sunshine Sachs, the Olympic Committee, Sundance Film Festival, Utah Symphony | Utah Opera, Salt Lake City, Park City (Utah) Chamber of Commerce, and National Geographic photojournalists; and our images & articles have been featured in 100+ renowned publications such as Forbes, InStyle, Martha Stewart Weddings, Harper's Bazaar, USA Today, Huffington Post, Variety, Travel Channel, Style Me Pretty, and Ruffled. Chase Bank used a photo of ours on their landing page one time… I got pretty fired up about that.
Oh, and we look a little serious in these photos. I assure you that we're not.  🙂
---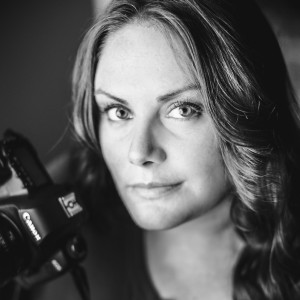 Carla
Photographer + On Set Alpha
"You've got a face with a view." My favorite lyric from my favorite song (Talking Heads, This Must Be the Place). That line reminds me that everyone has a uniquely fascinating story, and photographing life's rich pageant is pretty much what I live for. It's not my job, or my career. It's my life.
I'm sure my perspective is rooted in the fact that, for years, I moved around. A lot. I've lived in and/or traveled to about seventy-five countries on six continents in the past twenty years in an attempt to satiate a voracious wanderlust and curiosity. Europe, Africa, Asia, the Americas, Down Under — I couldn't get enough. I always ditched the guidebooks, preferring instead to get to know cultures through self-exploration. I also worked in many other countries, and the biggest joy for me was becoming a part of different communities.
In between my travels I got my bachelors and masters degrees (Trinity College, CT, and Northwestern University, IL, respectively), and worked for Fortune 500 companies (Accenture, AT&T). My traditional academic and professional experiences mostly uninspired and dissatisfied me, though, so in 2009 I began a two-year journey of self-discovery that led me all over the world in various capacities: writing, shooting, learning… and always working to pay my way. Ultimately, I was invited to the Canadian Arctic to help uber-popular National Geographic photojournalist Paul Nicklen manage his booming international career. I'll never forget walking into his gear room for the first time, feeling like a 5 year old meandering through the gates of Disneyland. It was a huge space filled with cameras & lenses I'd only fantasized about along with copious amounts of underwater necessities (housings, dive suits, lighting equipment, etc). Easily one of the single most amazing moments in my life — one of those 'I'm right where I need to be' epic realizations.
In addition to learning more than I ever could imagine about the craft & business of photography, my time with Paul also helped hone the communications and public relation skills I'd been developing throughout my various professional endeavors. During my tenure with Paul, he was one of the most celebrated speakers at TED2011 and achieved his first National Geographic Magazine cover in September 2011. Playing a role in his career development and business management was a great honor, and my years with him inspired me to pursue my own photography business and set out on my own creative journey.
In 2011, I very happily settled in Park City, Utah, with my husband Victor. With a home base, I've been enjoying my career as a freelance writer & photographer and branding & publicity specialist.
---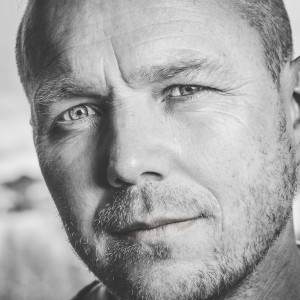 Victor
Photographer + Uber-beloved Husband
Though Victor has been in the States for 15 years, he considers himself a "rootless cosmopolitan." Born in Arctic Russia and raised in the former Czechoslovakia, Victor has lived a wildly roving life. Professionally, he's been a coal miner, a climber, and a copper artisan; and his personal interests have run the gamet: SCUBA, paragliding, rafting, trekking… and listening to audio books about anything and everything.
Although V used to have his own dark room back in eastern Europe, hardship upon moving to America resulted in him temporarily shelving his photography interests. When he married Carla, he hadn't shot in a long time, and they only had enough money for one camera, so by default Carla became the lead shooter when they founded their business. As soon as they were able to get V his own kit, he was off & running, photographing in tandem with Carla… and usually having more fun at shoots than anyone else.
A passion and curiosity for the aesthetics of life combined with a gifted technical aptitude make V a comfortable fit within the photography community. Carla feels very lucky to have married someone that not only wants to be involved in her business but can also contribute in ways that improve the quality of her work.
---
Park City Photographer, Deer Valley Wedding Photographer, Utah Wedding Photographer