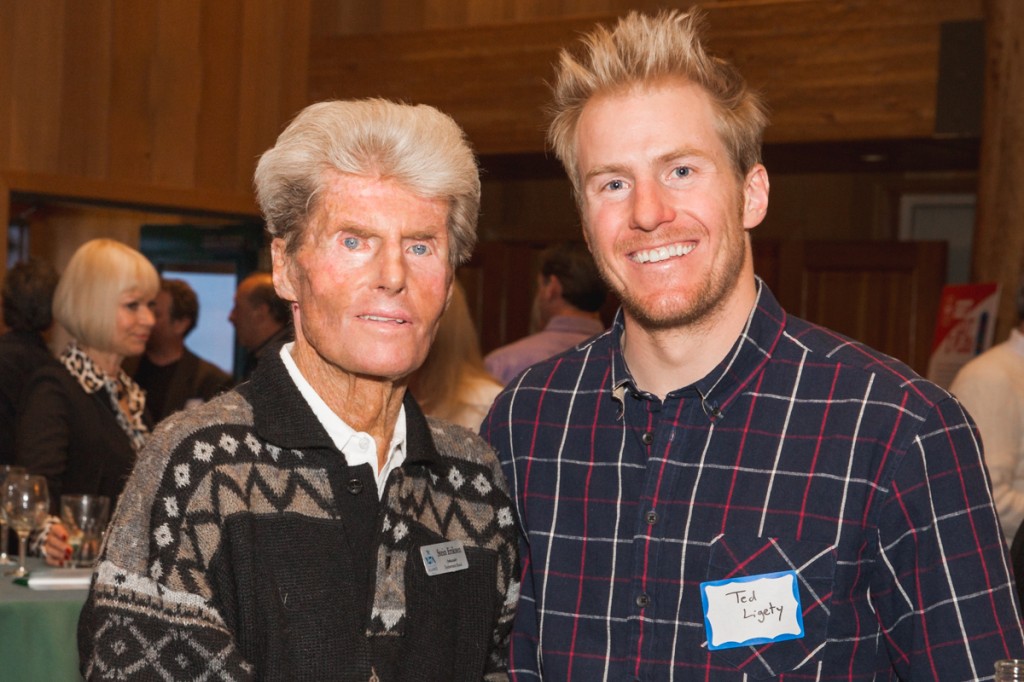 Youth Sports Alliance | Stein Eriksen Opportunity Endowment
---
Stein Eriksen is a legend.  Truly.
He is a former alpine ski racer and Olympic gold, silver, and bronze medalist (slalom, giant slalom).   After he retired in 1954, he became a ski school instructor and director as well as ambassador & host for various ski schools and resorts across the United States (including the Stein Eriksen Lodge in Park City, which was named in his honor).   He also revolutionized the ski community with his pioneering aerial "freestyle" skiing talents that combined his gymnast and skiing backgrounds.  For all these reasons (including his great looks and engaging personality), he's long been considered skiing's first *superstar*.
Oh, he's also been knighted by the king of Norway.  Yes.  Knighted.
The thing is, though, all those accolades fell away when Eriksen took to the podium at an event this past weekend.  The Youth Sports Alliance has initiated a campaign called the Stein Eriksen YSA Opportunity Endowment — please read more about it here — to provide support & opportunity for Park City children & athletes to participate in winter sports, and Mr. Eriksen was at the Silver Lake Lodge in Deer Valley to celebrate the program's launch.
Anyway, his accomplishments make him all the more awesome (in the literal sense of the word), but as I mentioned, it wasn't his achievements that I noticed when he spoke.  Rather, he has a genius of spirit and generosity that flows from his words.  He shared personal stories of his passion for the outdoors and sports, and, when he referenced competition, his emphasis on the importance of sportsmanship really struck me.  Despite a lifetime of fame based on 'winning' (medals, etc), Stein's legacy is, instead, humility, tenderness, and authenticity — and I couldn't have been more proud to be supporting an organization that has named a major fundraising campaign after him.
Various Olympians, such as Ted Ligety, Billy Demong, Shannon Bahrke, Heidi Voelker, and Bill Schuffenhauer were also among the 150 party-goers in attendance.
---